Introducing Web Cartel- Revolutionising the Web Solutions Industry with AI
6 Mar 2023
We are stoked to announce the launch of our latest venture, Web Cartel. At MageBinary, we always focus on ways to innovate and stay ahead of the curve. With Web Cartel, we are committing to step up our game by leveraging the power of Artificial Intelligence (AI) to deliver leading-edge web solutions to clients across multiple industries.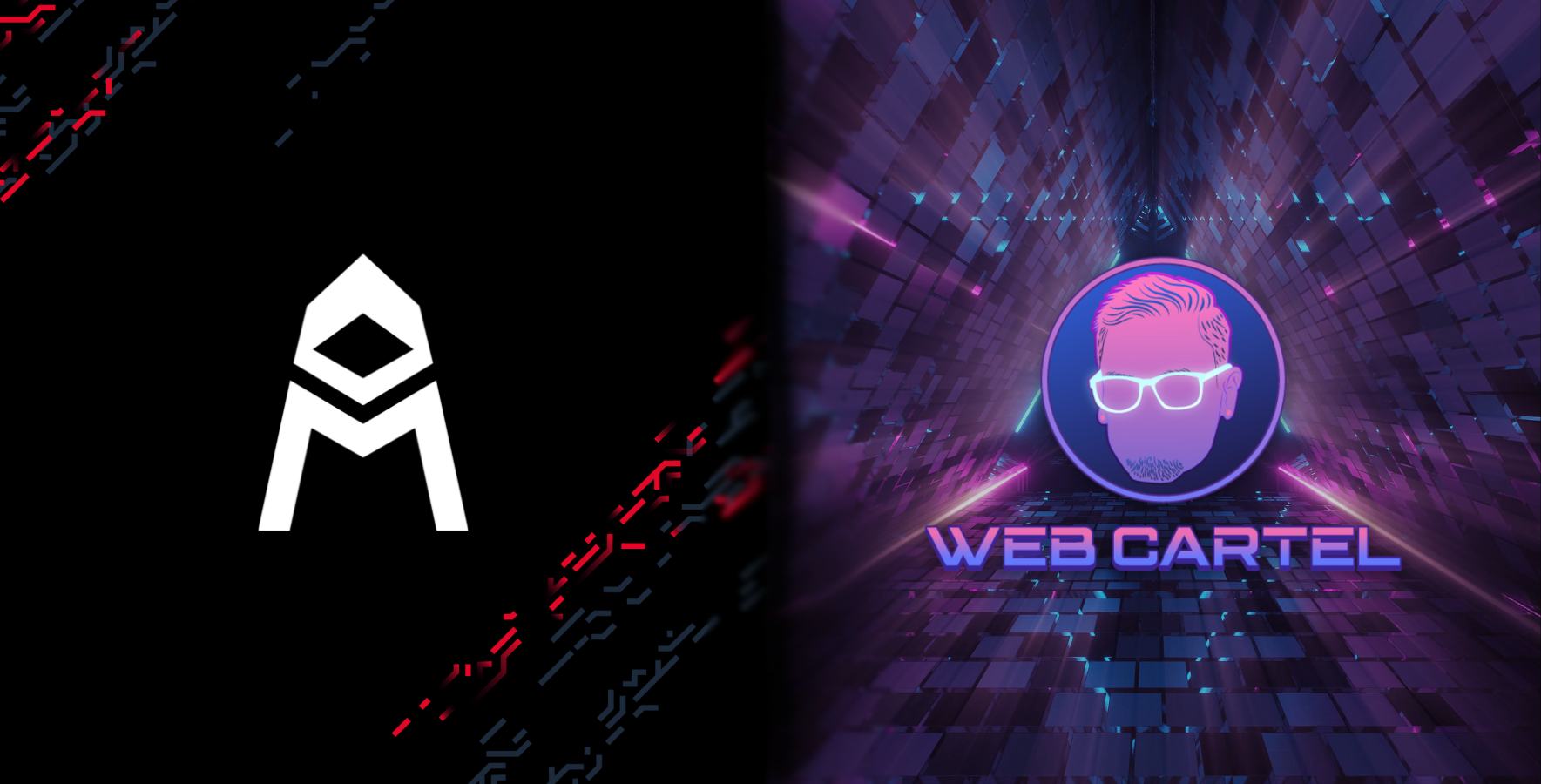 Web Cartel was our CEO's dream, and at MageBinary, we believe in transforming our visions into reality. In his own words, "the future is making technology work for you", which sits at the core of the Web Cartel. We aim to disrupt the status quo and steer the way for NZ businesses and tech talent. Our mission with Web Cartel is to combine our creativity with AI to empower businesses with bespoke web solutions that meet business needs, set your business apart, all while pushing the AI adoption agenda.
How do we plan to do that?
We use AI to cut down 80% of the work, and we are not hiding anything. Our job is to deliver world-class quality at a fraction of the cost charged by traditional agencies. By integrating AI into our workflows, we've been able to punch well above our weight to deliver top-notch results to our clients.
Our commitment to focus on future technologies in this rapidly changing market environment and shared economic principles drive us. We like being at the forefront of innovation, and partnerships are our biggest strength, building a culture everyone feels like they belong.
Our digital solutions using the most powerful AI engines to produce, maintain and develop web design & development, digital marketing, NFT creation, and Web3 Blockchain sites. Check out our blog on how these technologies are revolutionising the Web industry. It doesn't matter what industry you are in or if you are a small local business, entrepreneur or multinational corporation; we are here to help you transform your business.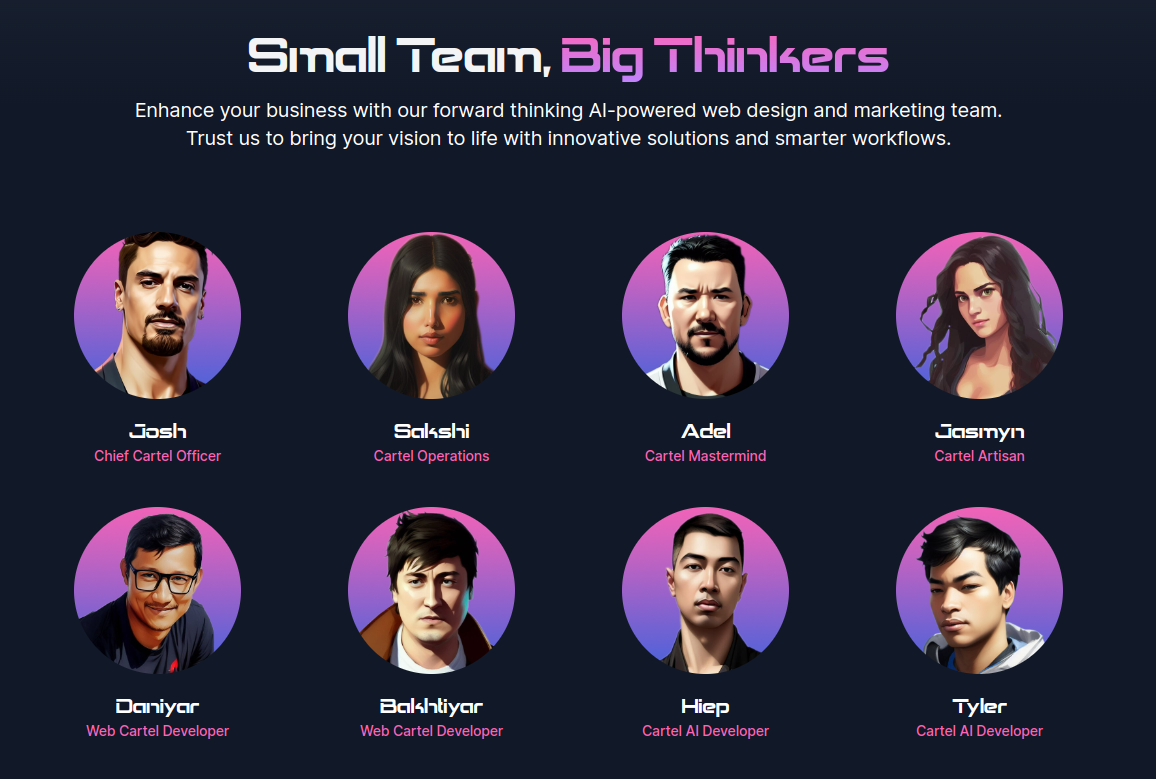 Check us out on the Web Cartel website and get to know our world-class team, and let us know if you want to grab a coffee with our cartel officer.